---
Relacje z budowy / Construction report / Bauberichte - Tank crew for my panther A
---
dppomur - 18 June 2017, 13:08
Post subject: Tank crew for my panther A
---

Hi all

I am retooling plastic tank crew from Academy to my Panther A (in plastics built forum).

While I'm waiting for Panzer tracts book to come, I have started to modify the figures...

Now, I've only cut legs, head and foots, and detailed a boot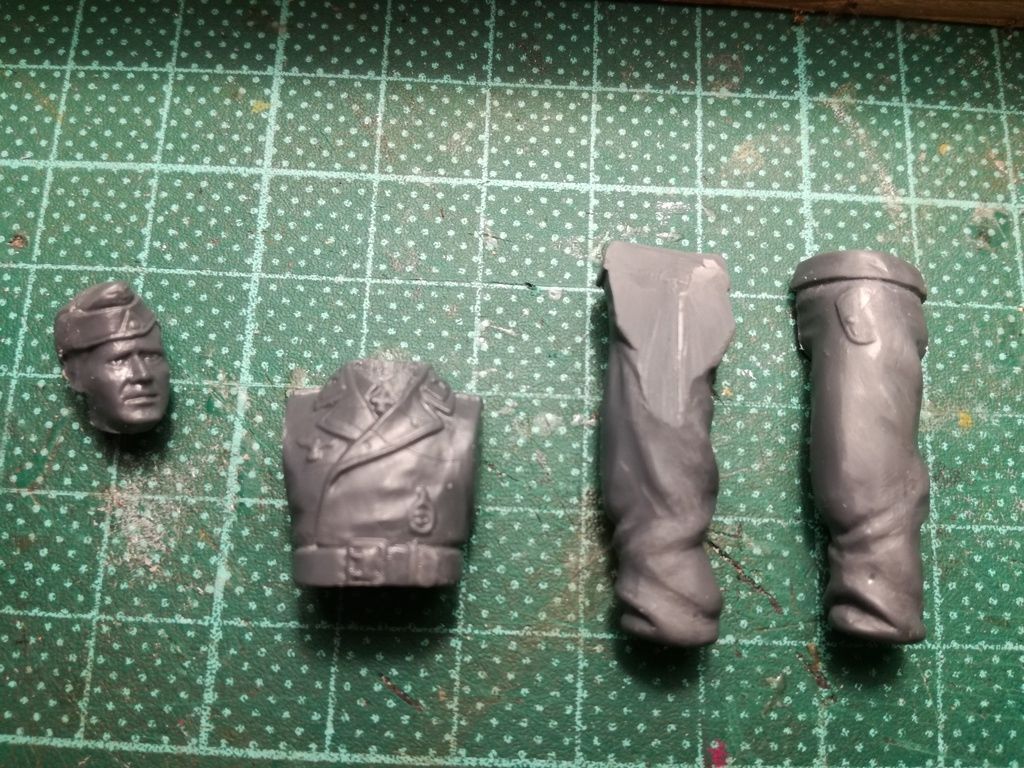 Left boot after detailed, Right boot before detailed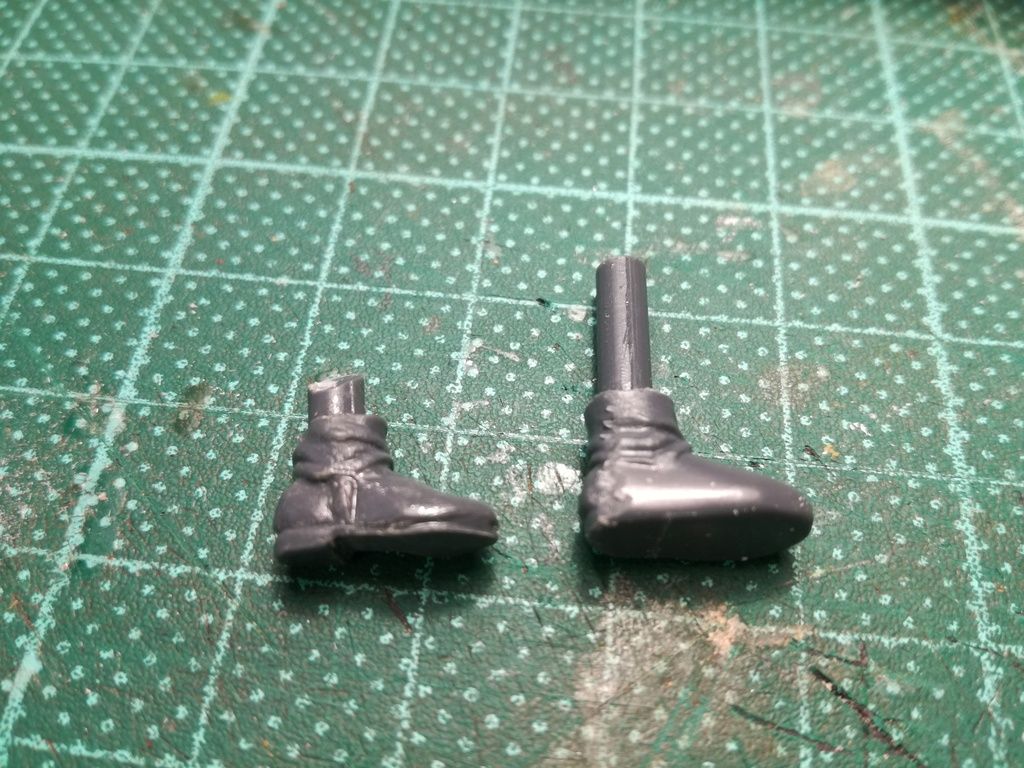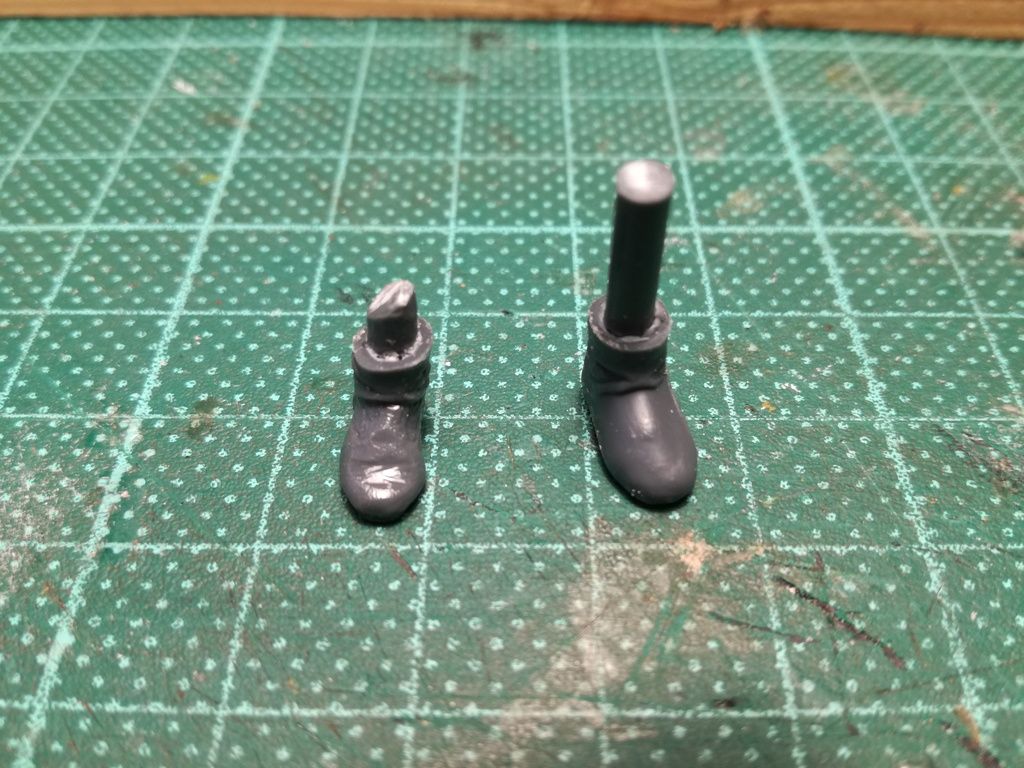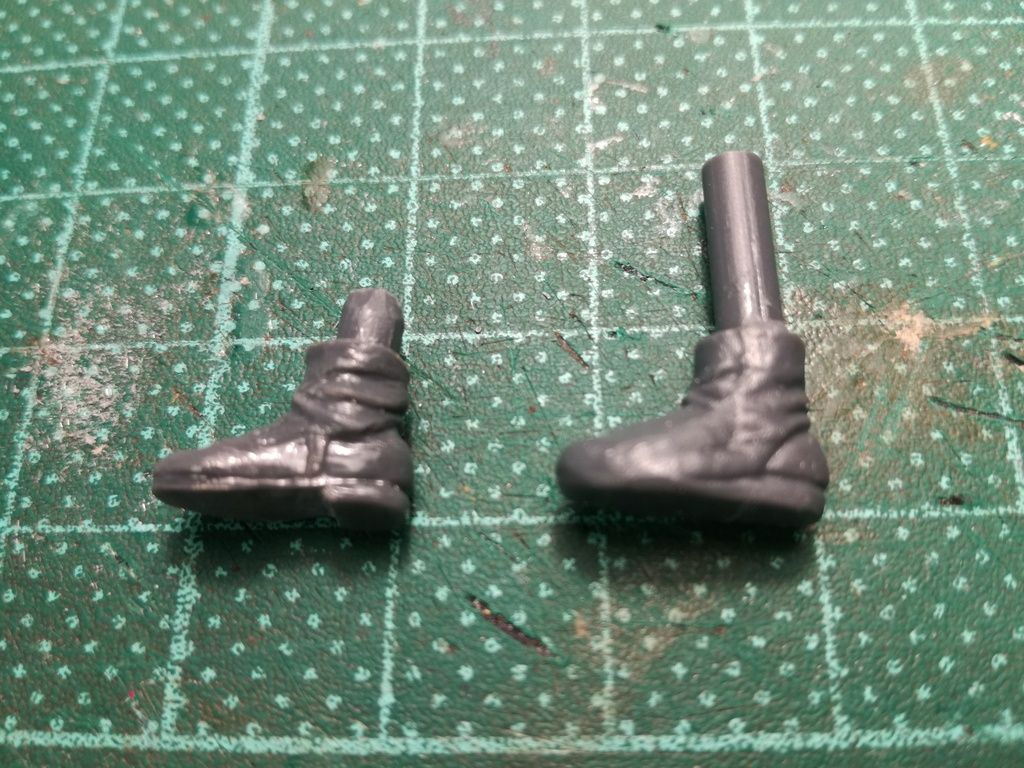 Both legs have been drilled to relocate foots for. So, all mould marks have been deleted, and next I will make new pocket pants flaps and seams.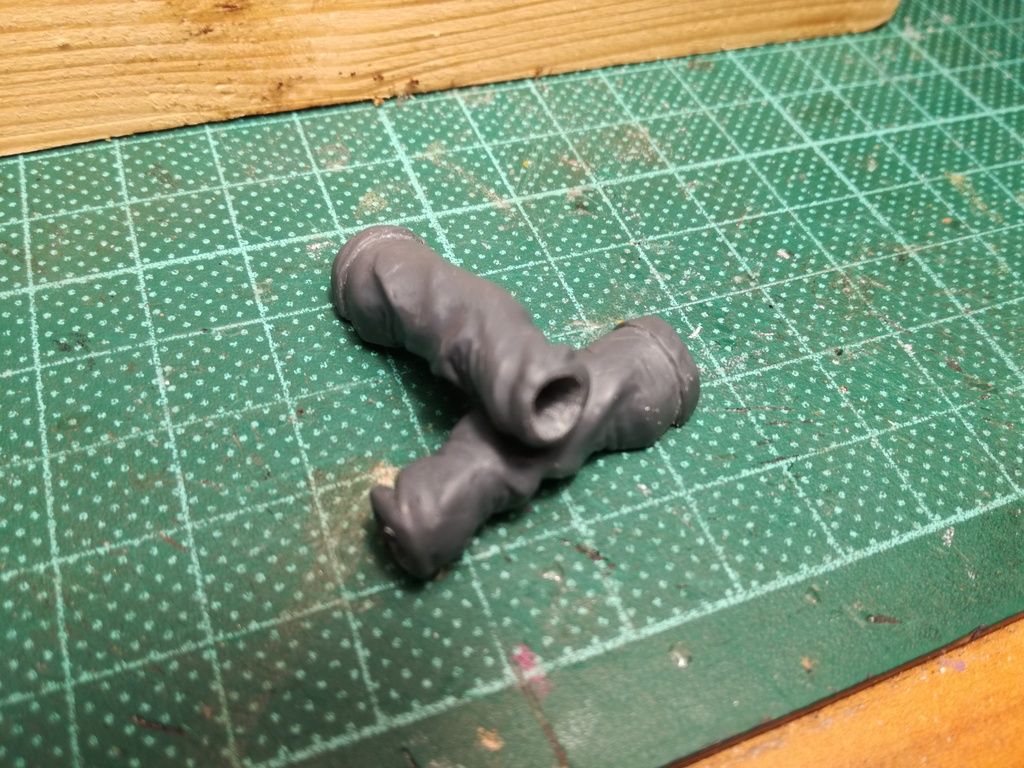 Body is been redetailed too. At this moment, his neck is opened to relocate head. Next, all seams, medals and shirt.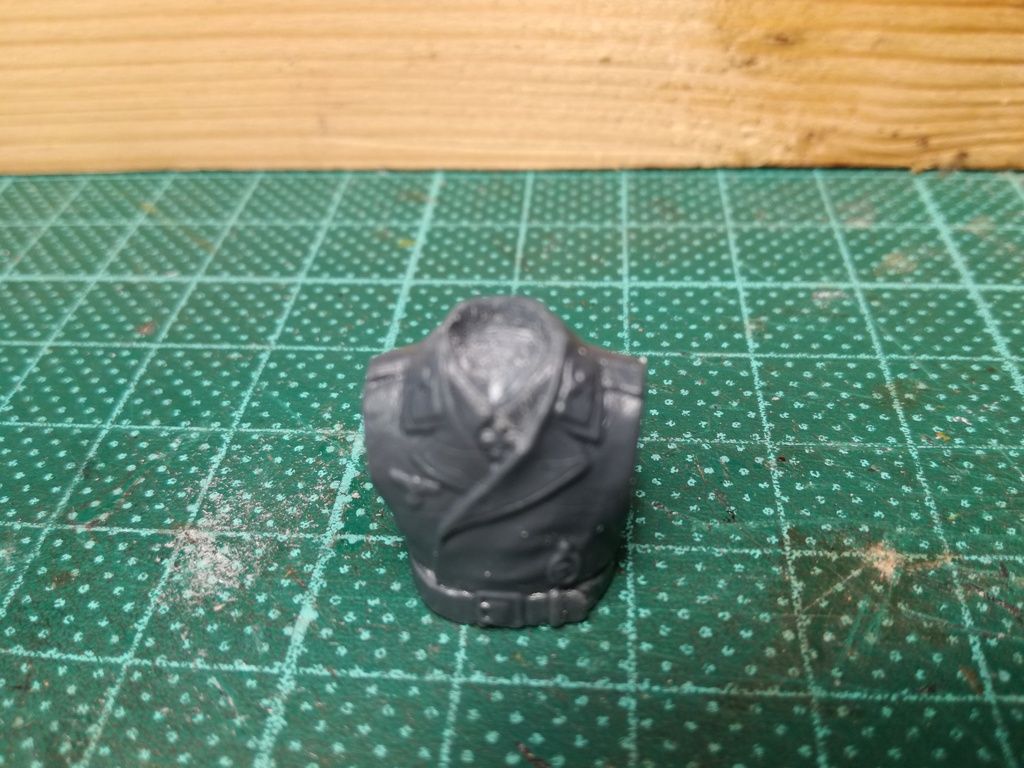 I accept comments.
---
Tommy T.B. - 18 June 2017, 13:28

---
I have the same figures.
I'll be watching carefully.
I am very curious how you do it


Good luck
---
dppomur - 19 June 2017, 19:32

---
Hi all

I have continued detailed the figure with

Both boots finished, some retouch when they will be put in its position indeed.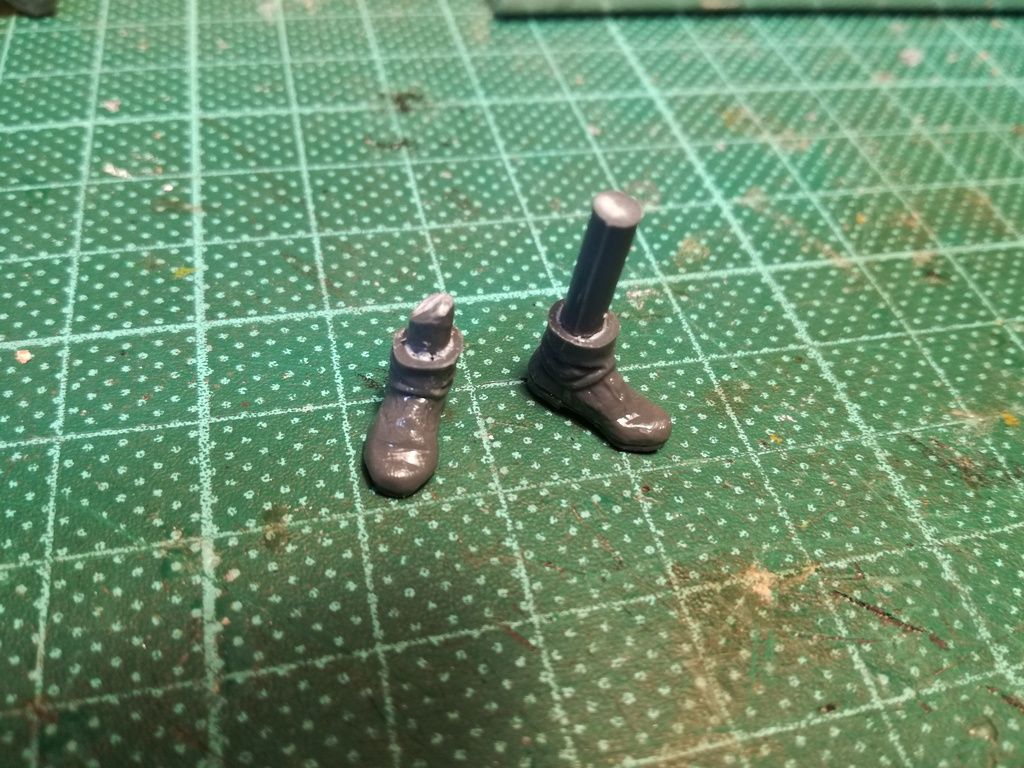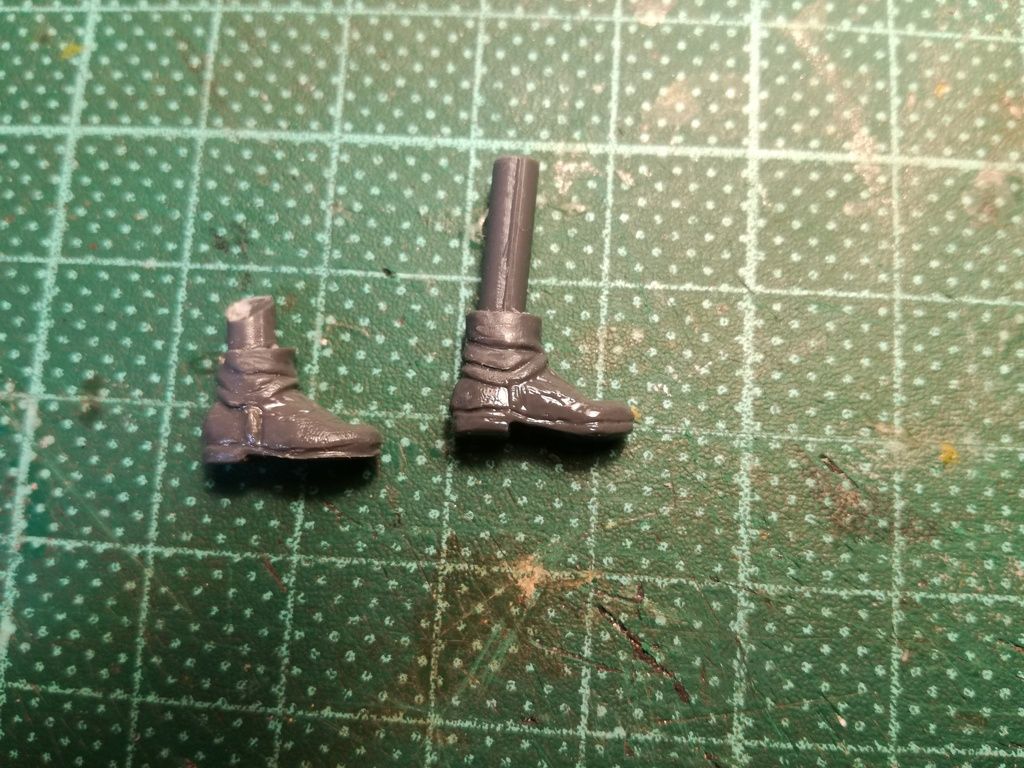 Head with neck..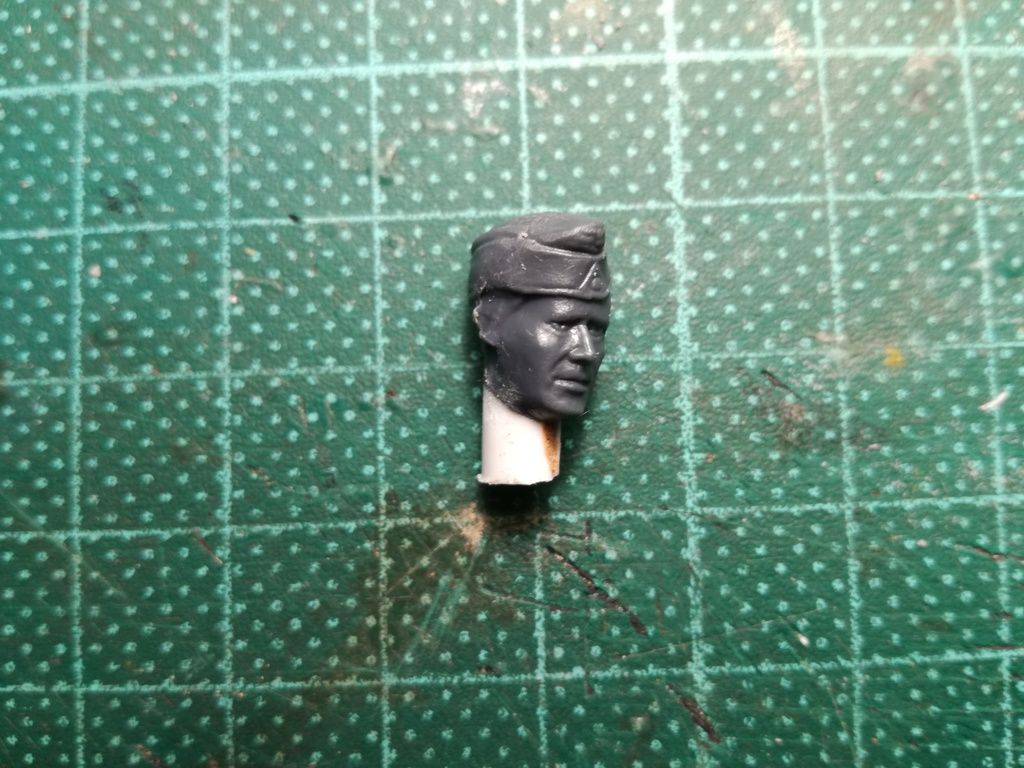 Because this guy, in 1/1 scale, his height would be 1'70 m or less, I think that he need a growning up cure..
. I have cut the belt (2,8 mm) and replace it a 3,2 mm plastic disc with. Legs will be treated in this way too...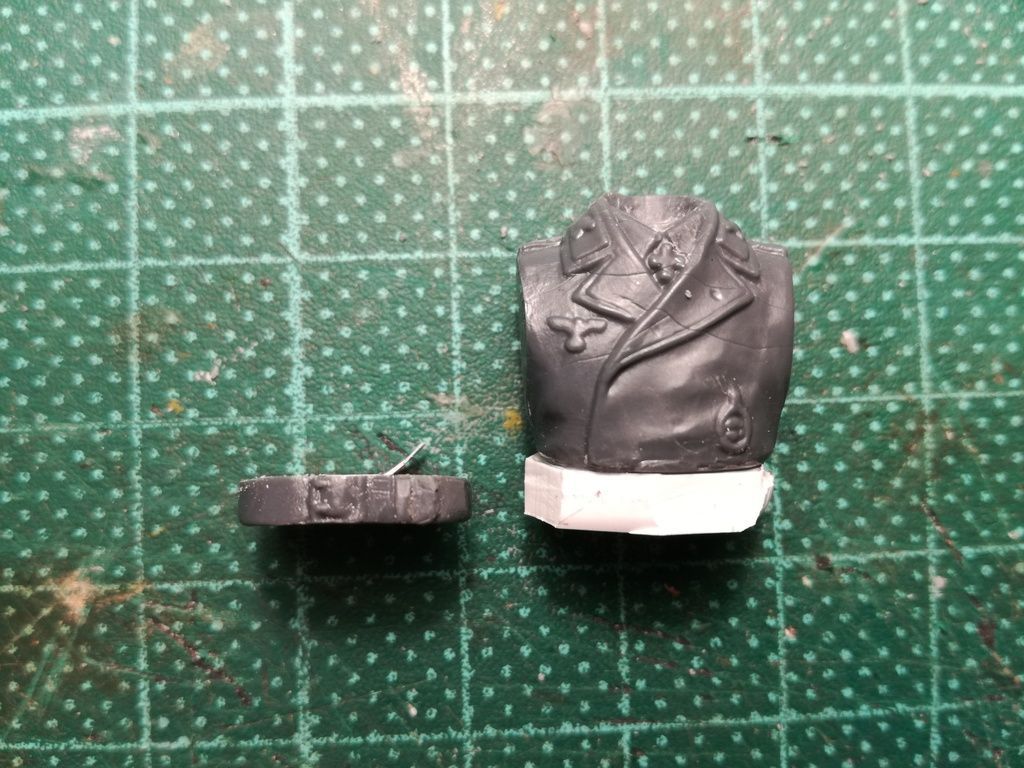 Criticism welcome
---
PITERPANZER - 20 June 2017, 20:06

---
Hi!
I like Your work. I do the same way, but I work on resin figure copies.
I use PE insignia and medals from Aber 35A111 dedicated to 35 scale, but here fit good. You can see it on my figures.
---
dppomur - 22 June 2017, 21:54

---
Hi all.

Few advances at all. (Too hot to work these days)

I have redefined hair and cap, not finished yet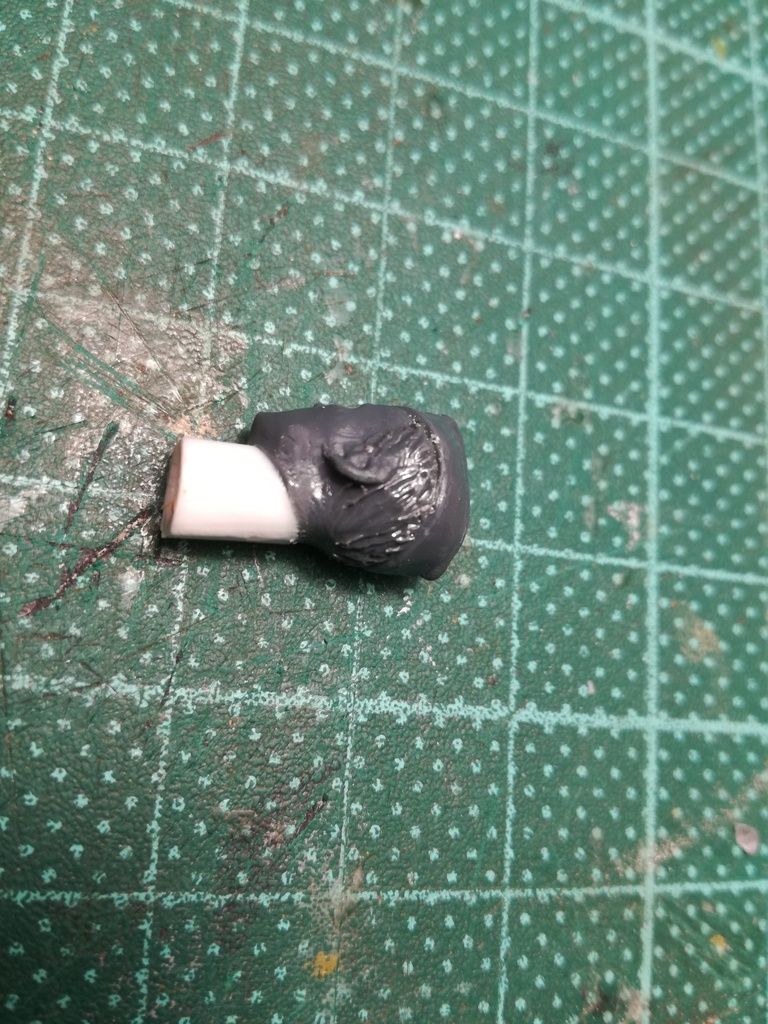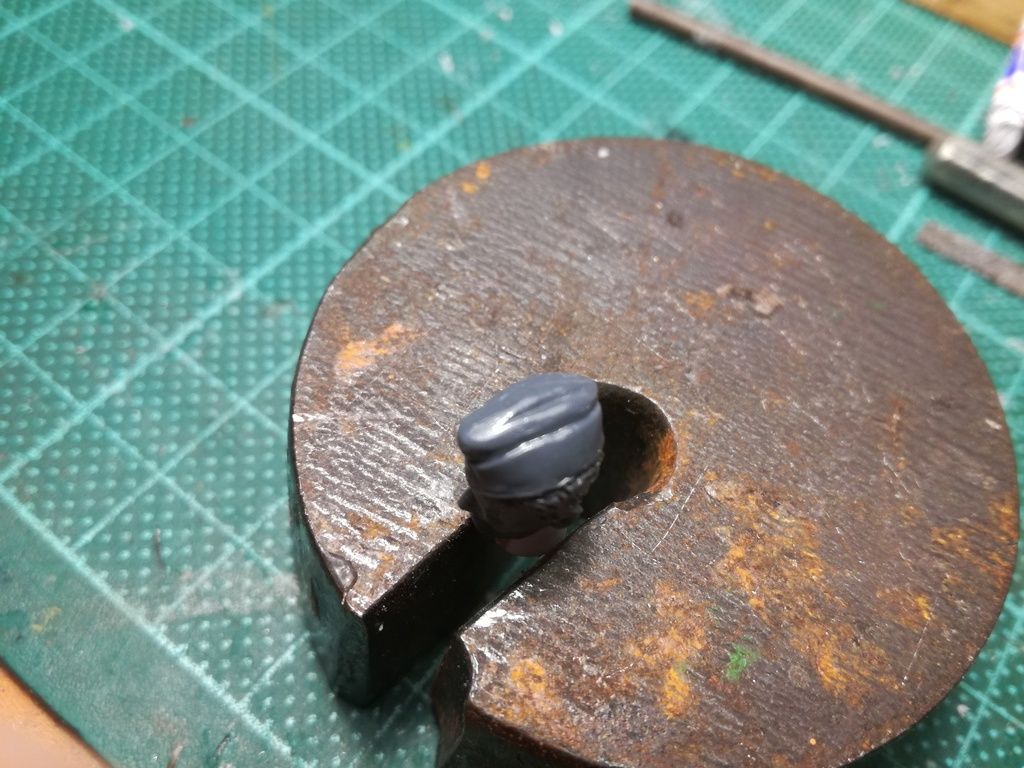 Body and legs were bended. Legs were twisted a little before bend, for a lesser hierathic pose. Body has been rotate too for to follow the whole body.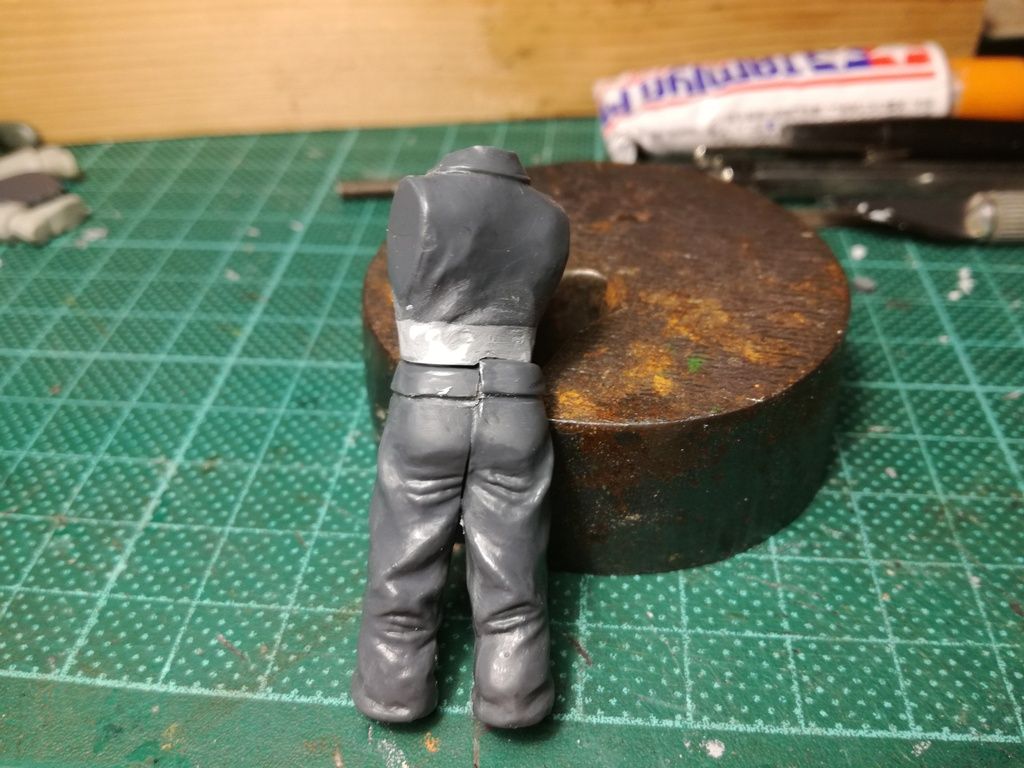 I hope you would like.

Best regards
---
dppomur - 25 June 2017, 10:37

---


Hi all

New step in mod....

I have started both arms. Open hole in cuffs and delete mold seams. Next, costume seams and hands
Right arm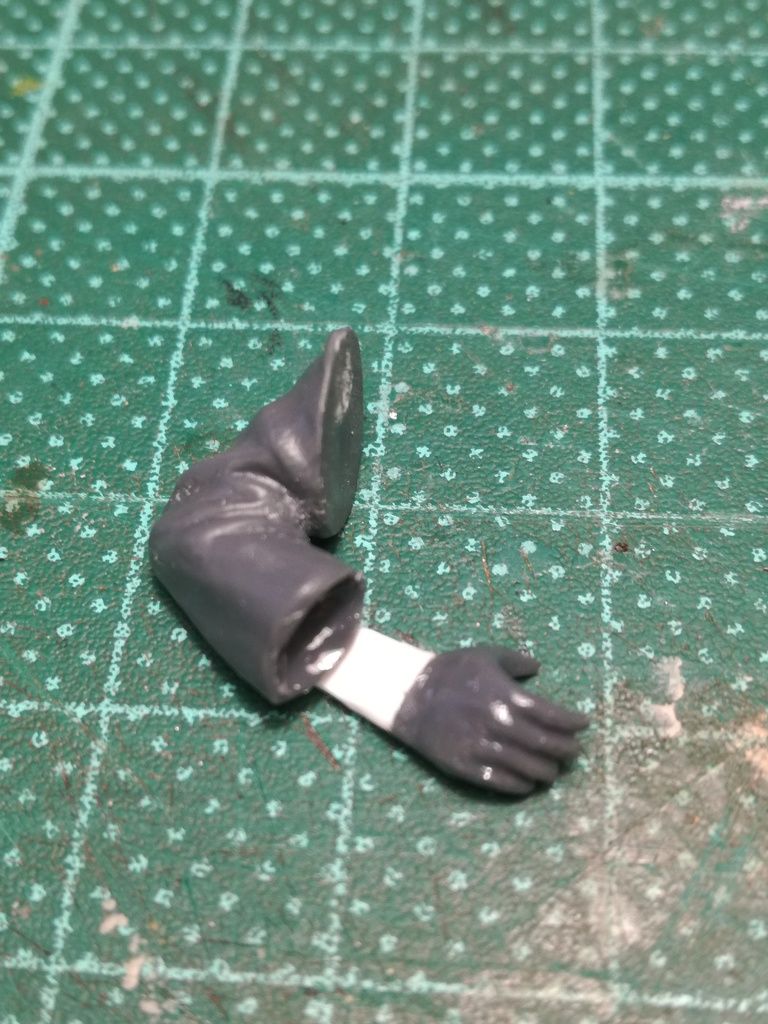 Left arm



Body is build up. Detailing WIP (medals, seams, neck flaps...)

Last photo with head in (only for try)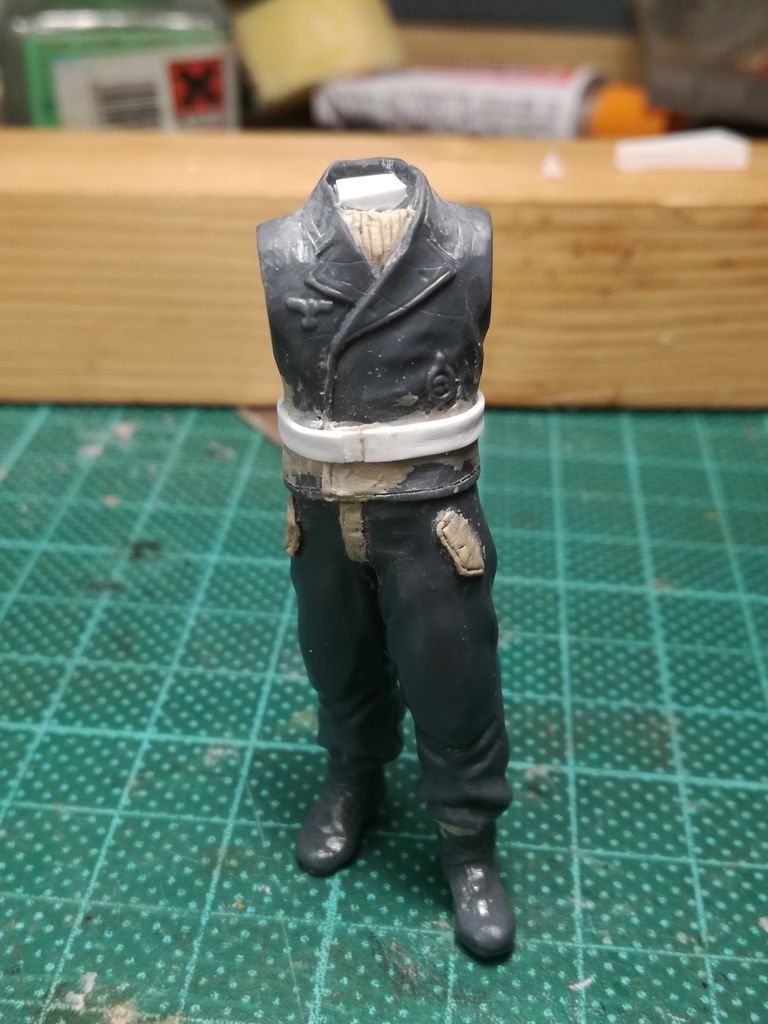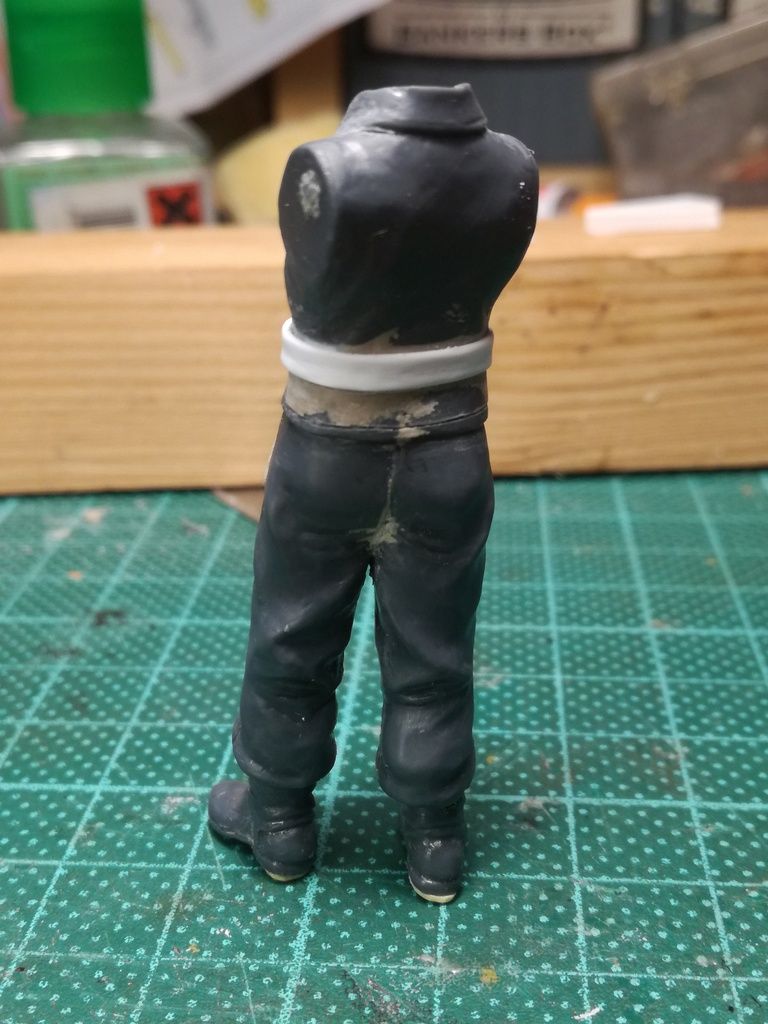 Accept criticism

Best Regards
---