My latest build, a Jagdpanther (October '44 production) in the Ardenne forest, December 1944.
Its a Tamiyacademy kit! Well the kit is mostly the re-issue Tamiya, but there are some parts in there from the Academy kit. Most notably the road wheels - I have no idea what Tamiya were thinking. I used a few parts here and there from an Academy kit, the remains of which will be used to help me build a JagdTiger in the near future.
I scratchbuilt the fenders, side-skirts, skirt attachment points, rear stowage bins and cleaning-rod stowage container from sheet aluminium. A tedious process. Brass strips and some left over photo-etch from the PzII Aber set completed the equipment stowage. Tools made using styrene rod and square, the crowbar & Track tension adjuster were made using brass rod. The spare track racks were completely scratchbuilt using brass strip and Trumpeter chain-link. Another long slow process. The tow cable is from Piotr's shop.
For anybody who cares, i create the armour-texture using Tamiya putty (the grey stuff in the tube) & my finger. Then sand it down a bit with 800 grit sand paper. I paint in Testors enamels, but adjust the colours to what I believe is more accurate. I use the Zenithal light technique. Pin washes & weathering are done with oil paints diluted in white-spirit after sealing with Future floor polish. Mud & Dust are attached using Gunzye flat base & ground pastels (whatever colours I feel are right for the subject - for this build, mostly grey-green and umber). The leaves are a diorama material I bought on Ebay, dirtied with a light wash of pastel powder in white spirit. Insignia are painted using a mask from Piotr's shop.
The build took 3 months, which is quick compared to my build time for aircraft (usually 6 to 9 months). I am now working on the Bandai Koenigstiger.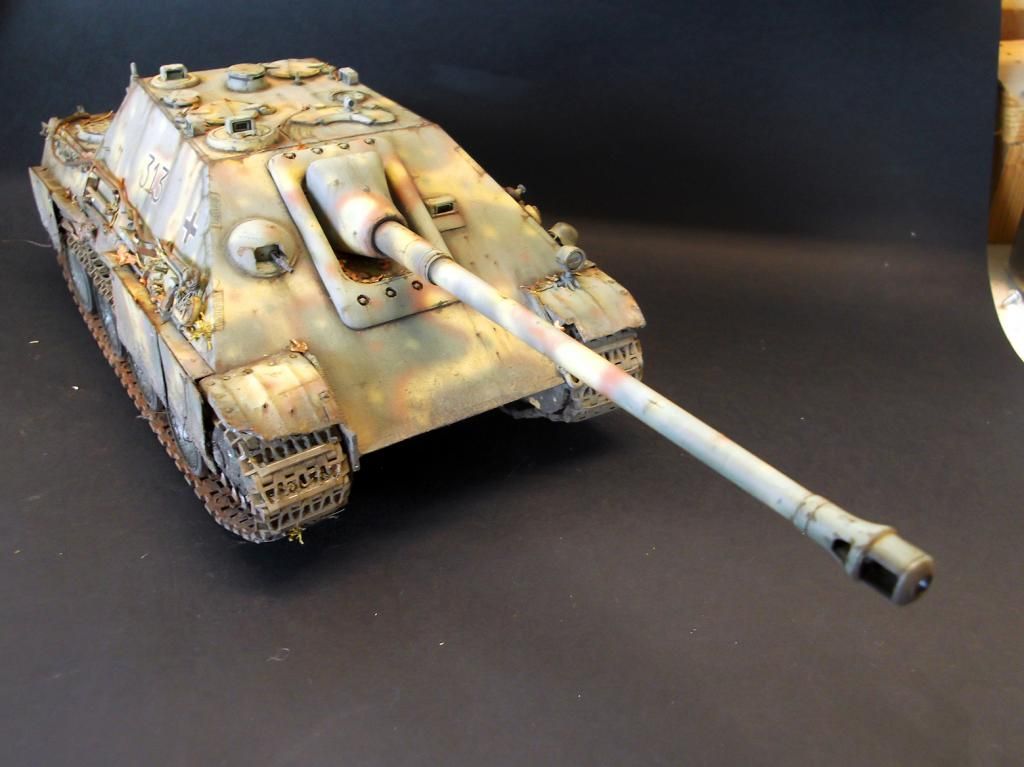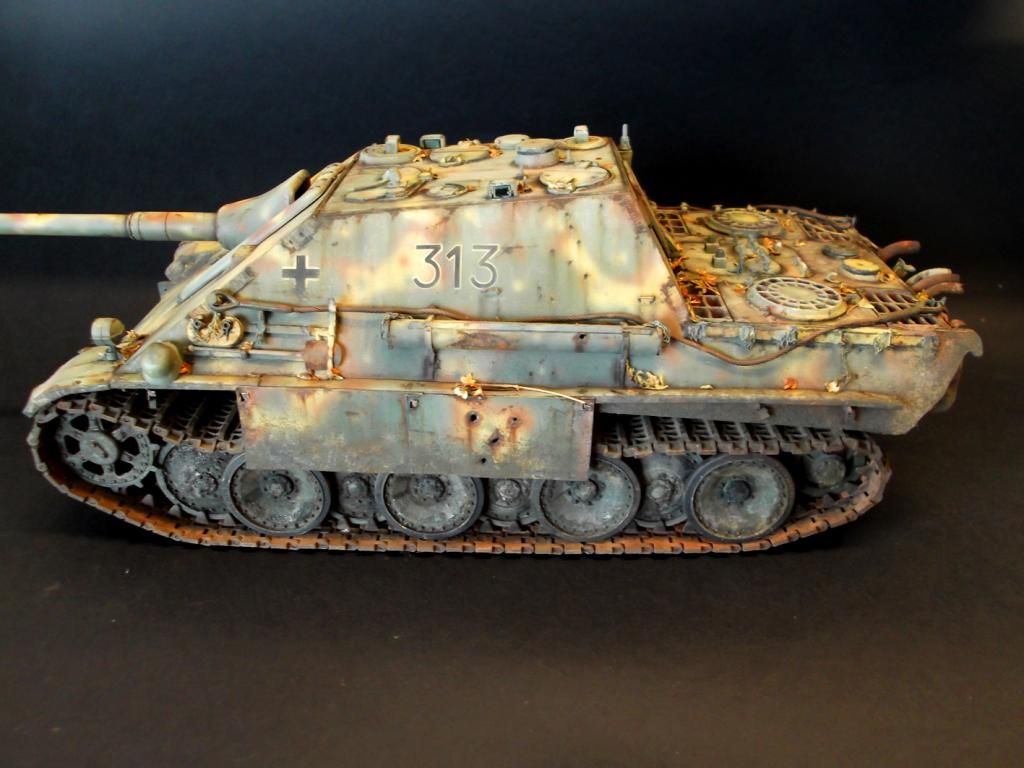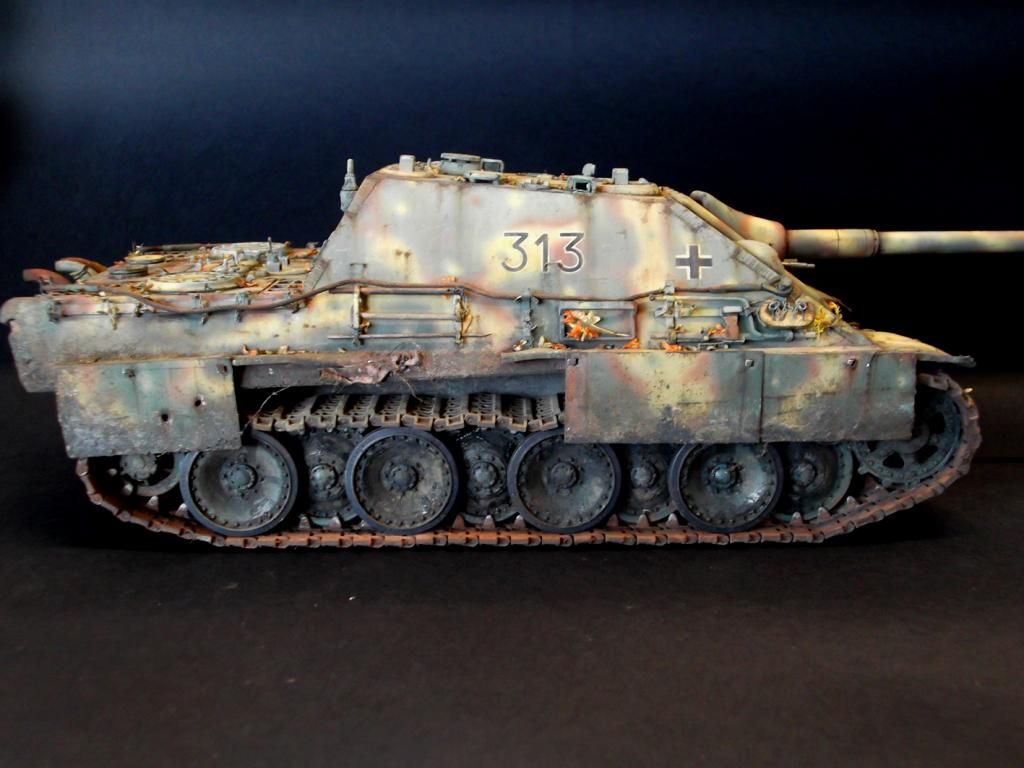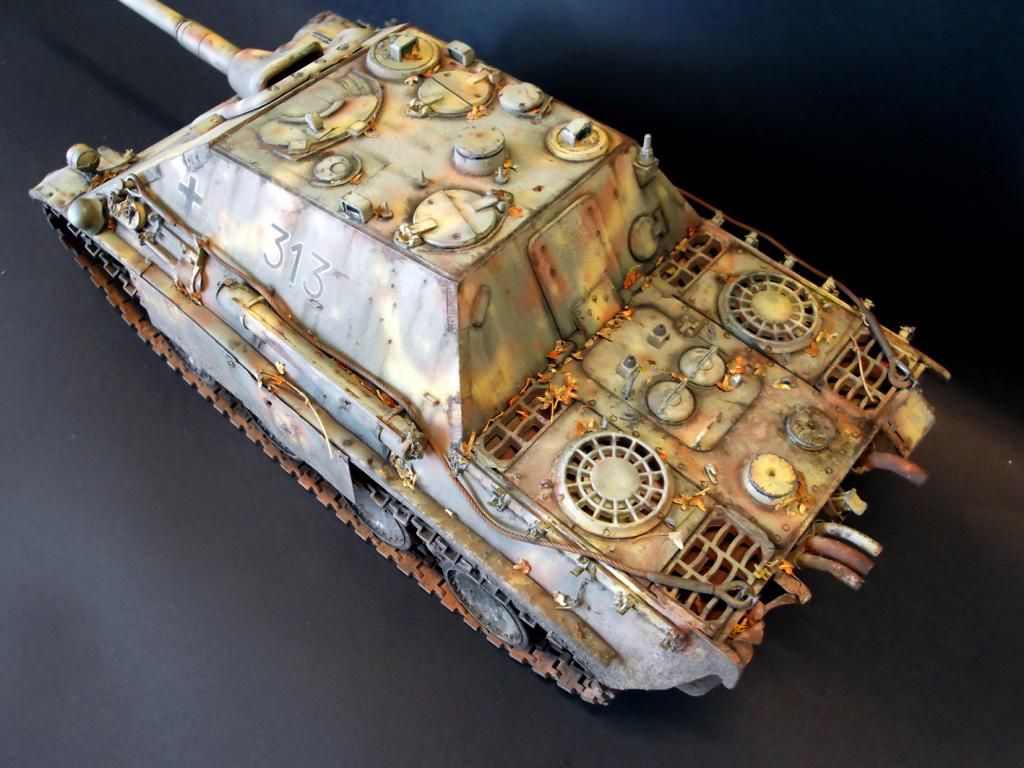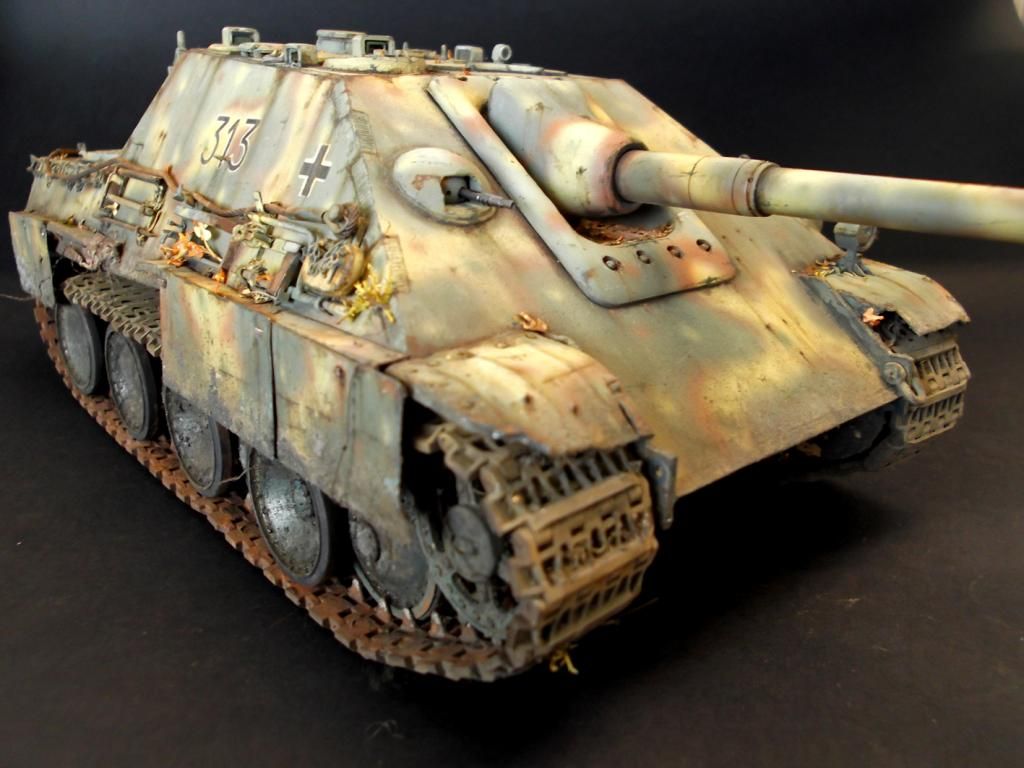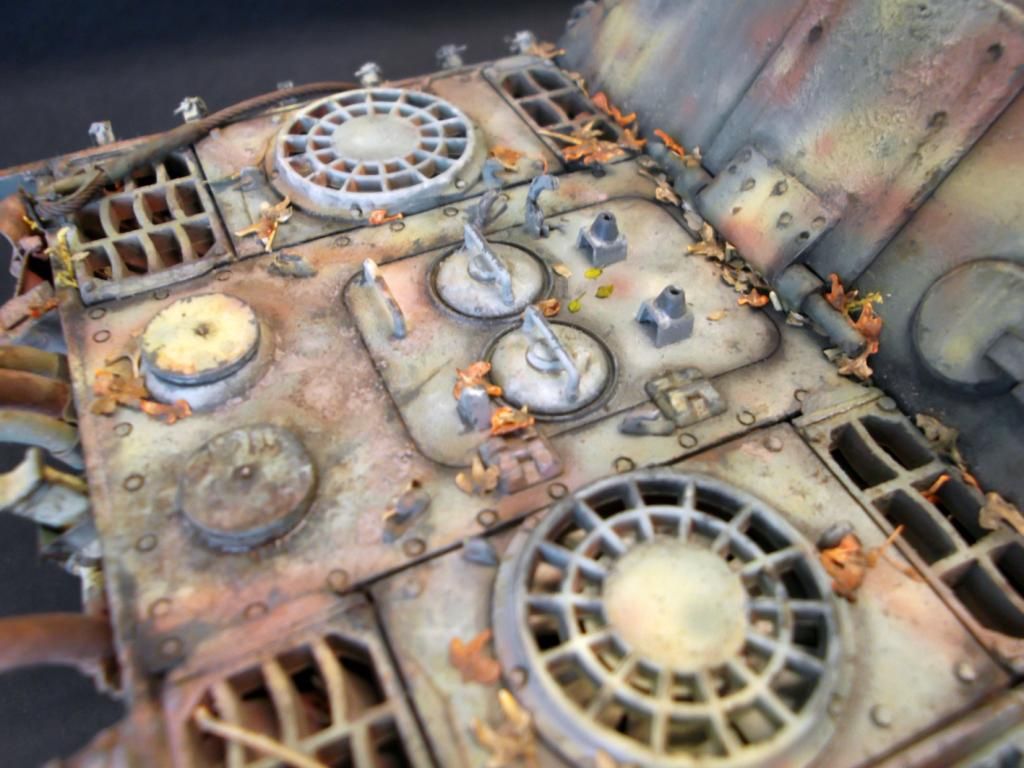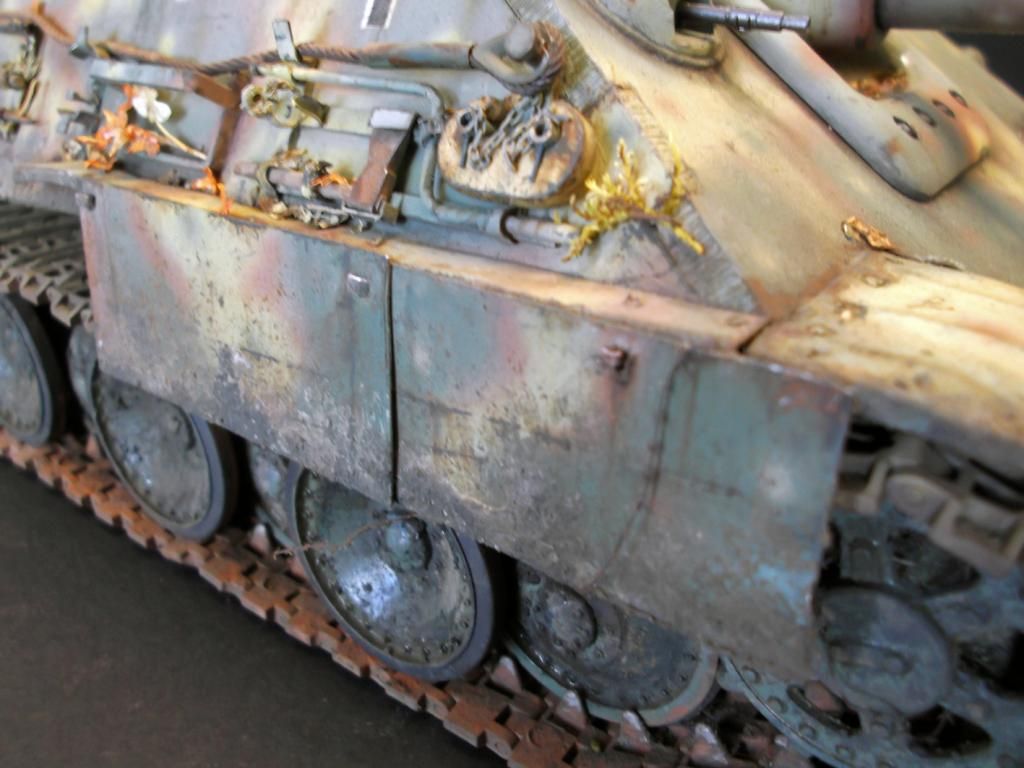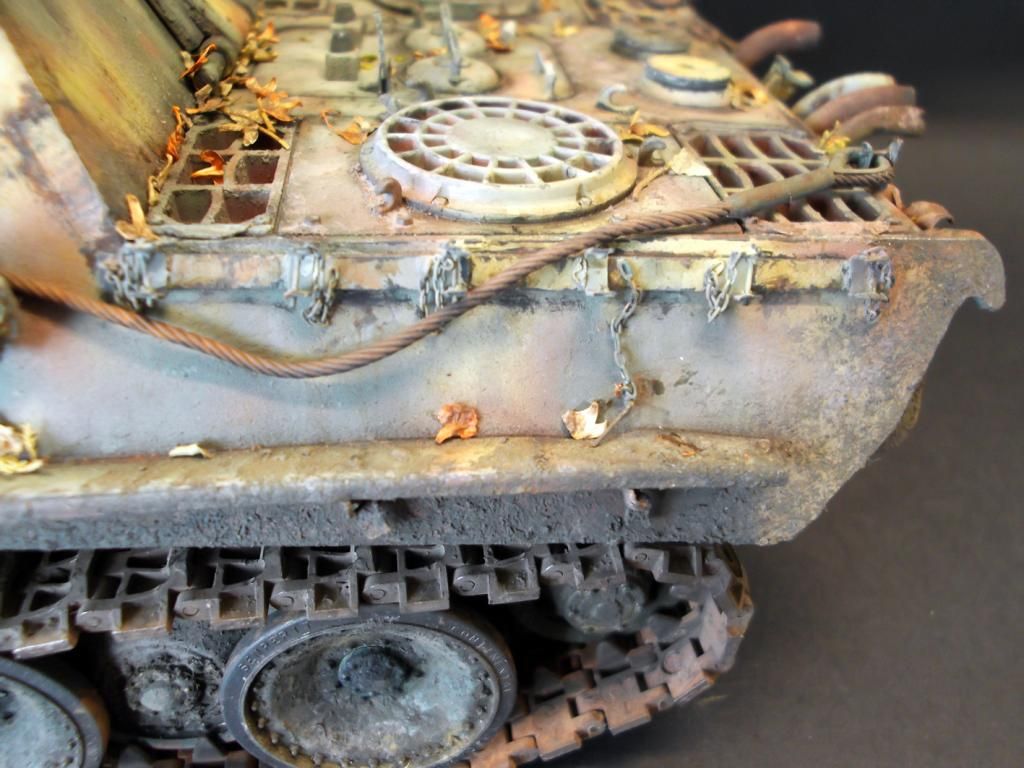 FOOTNOTE: This build won GOLD in the "Military Vehicles Large Scale" & the Trophy for "Best of Show - Tamiya" at the Queensland Scale Model Championships 2013.