Moderatorzy: Tommy T.B., mrafalsk
Czołgista / Tankman
Posty: 58
Rejestracja: 06 marca 2011, 09:00
Lokalizacja: Australia
Please enjoy, 1 SturmTiger.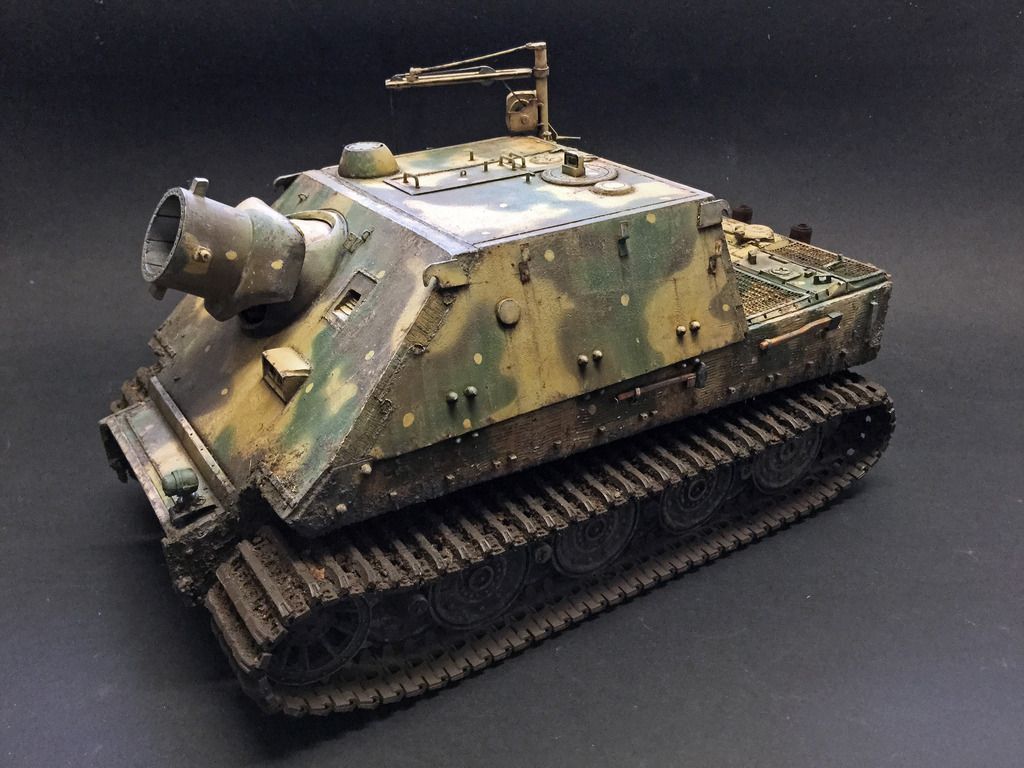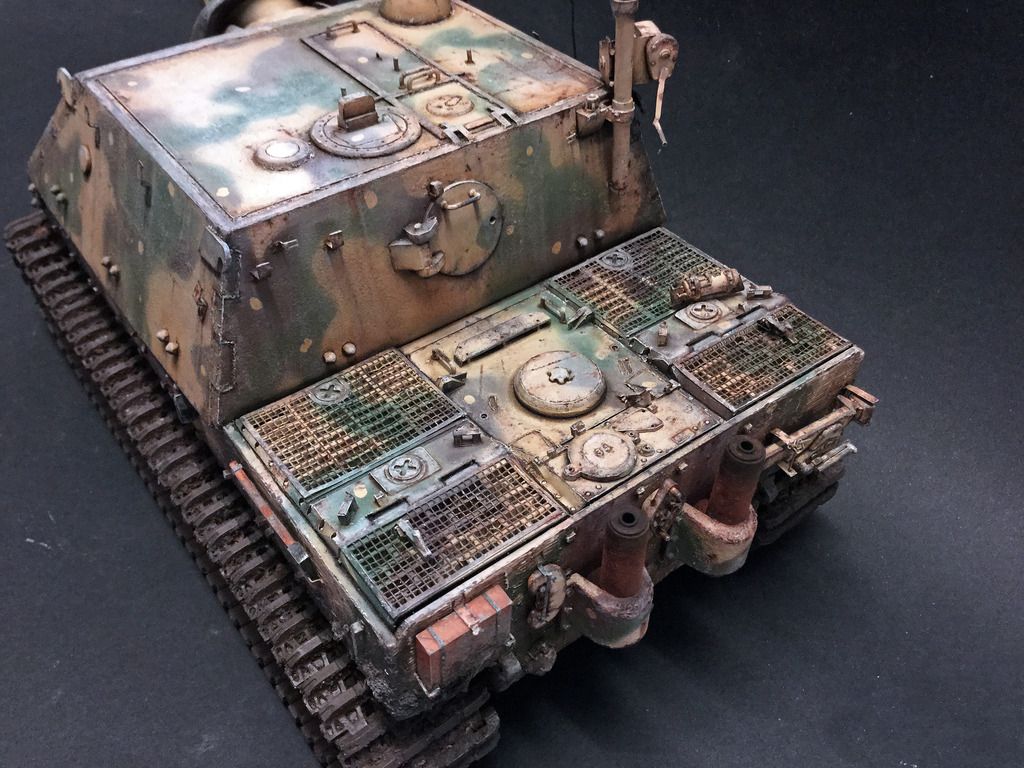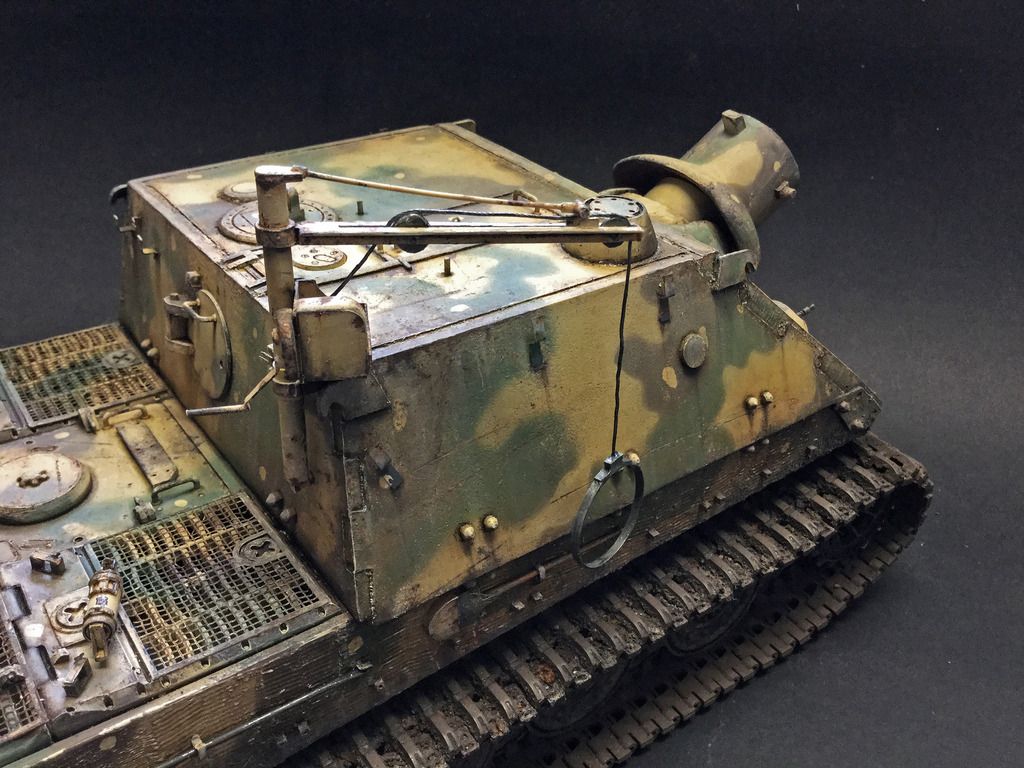 ---
Czołgista / Tankman
Posty: 1035
Rejestracja: 01 grudnia 2009, 22:55
Lokalizacja: Zagórze / Świętoszów.PL
You surprise me yours next beautiful model
.
Have you any historical photos of this vehicle or any photos from build yours Sturm Tiger ?
Can you write something more about this model? For example: what do you used to build the model, plans (drawings), painting etc.
Good job and congratulations on a great model
.
Regards
Tommy
---
excellent work happylappy,great to see someone who can undertake an extensive conversion and make it a successful one. Super job on paintwork. Again you have given modellers the opportunity to make something different in a very limited market.
---
Czołgista / Tankman
Posty: 58
Rejestracja: 06 marca 2011, 09:00
Lokalizacja: Australia
Thankyou for youe encouragement Cottbus. Like Piotr I do try to bring new things to this not-as-popular scale and I appreciate all the support I get.
Tommy, I based this machine an a historical one, but I do not know the serial number or to which unit it was attatched :
There are a few photos of this vehicle but from my research they are all of the right hand-side of the machine and seem to be taken during loading of the ammo. So I had to take a guess what the left hand side of the machine would have looked like. You can also so that it had zimmer applied on the lower hull sides and didn't appear to have sideskirts or fenders attached.
For building I used the 1:25 cardboard kit available in Piotrs shop. It was a helpful guide however there are dimension problems between the cardboard kit and the Tamiya kit. They don't match up! So the cardboard was used as a starting point. I built up the hull with sheet styrene and worked until I could get it to fit.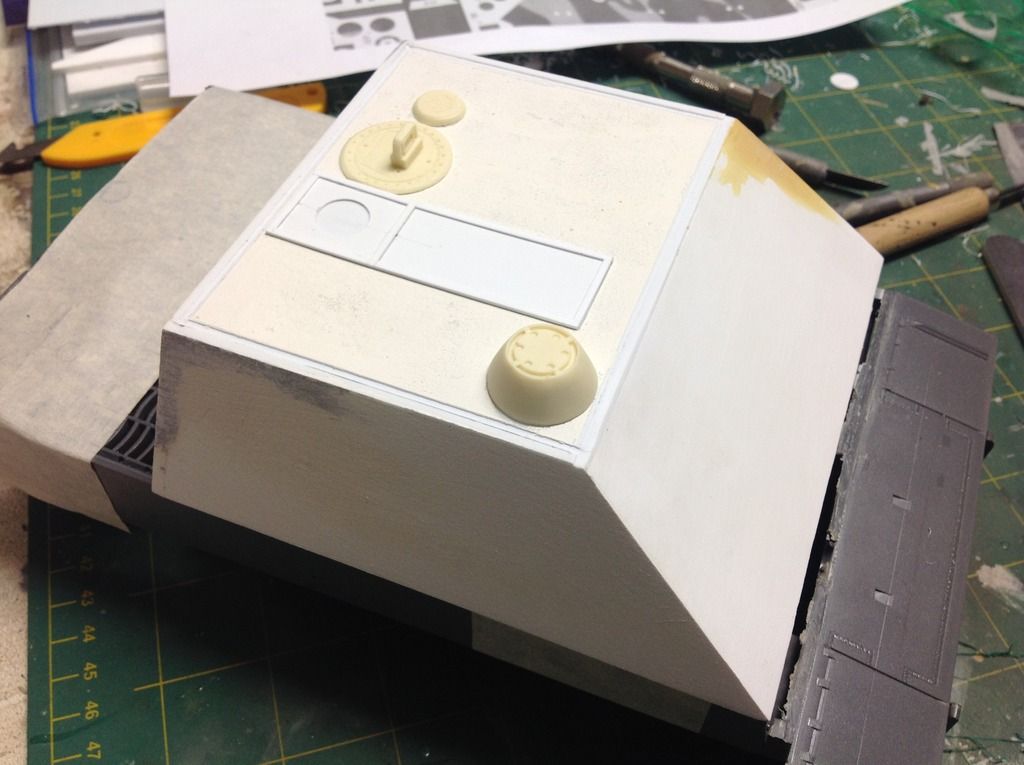 When it was close enough I took the styrene pieces, made silicone moulds, and then created a resin piece from the original: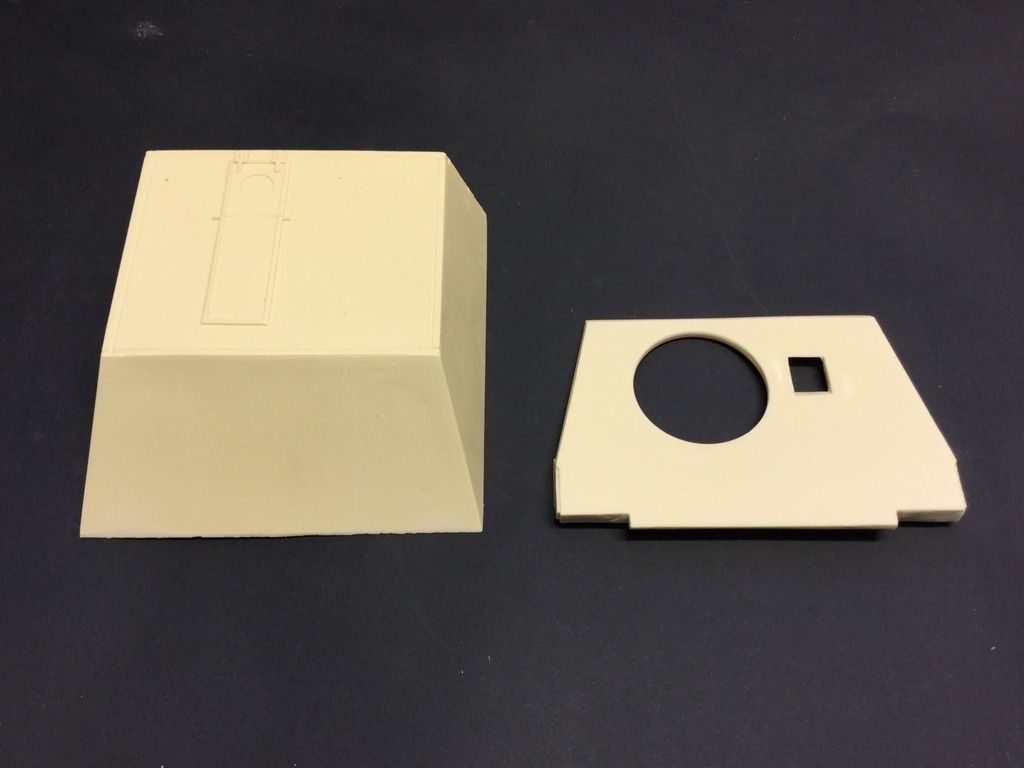 Next I made each individaul piece that needs to be attached to the superstructure from styrene etc and made a silicone mould and resin copy of each piece. Quite a lot of work!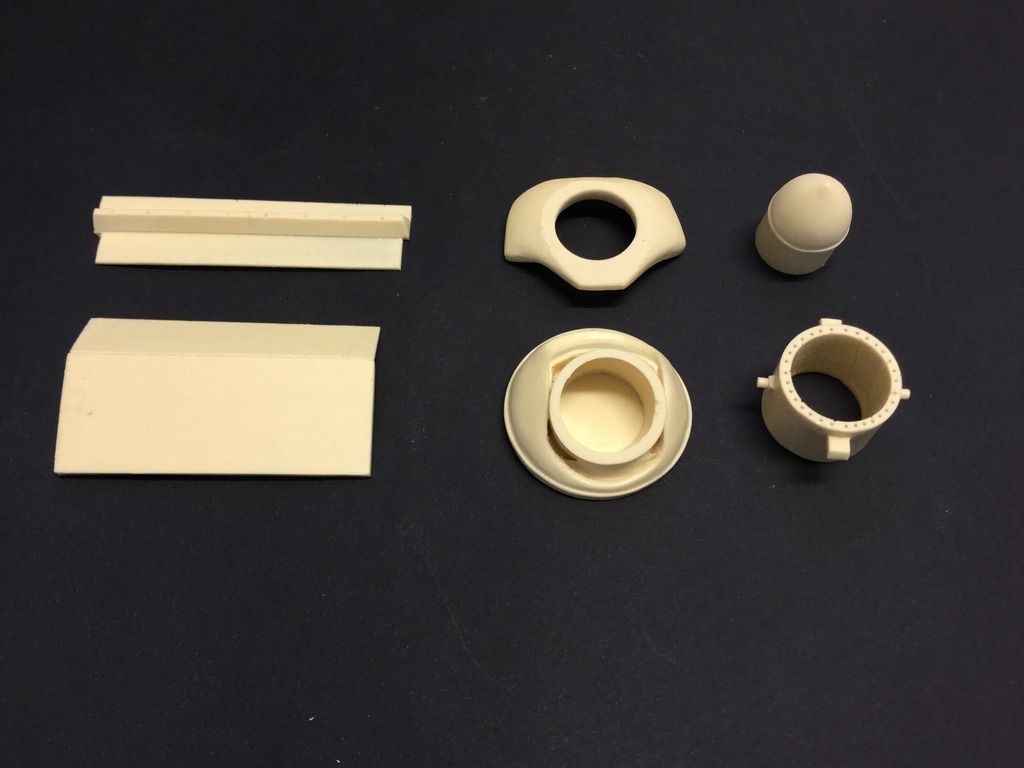 Eventually I take all the pieces and test fit them to the hull to make sure everything works out. Thankfully it does! There are some modifications that still need to be made to the Tamiya hull, but with a little patience a successful SturmTiger can be built.
Because I have resin pieces available I am selling a limited number of these kits. They are available for purchase on Ebay. The Tiger tracks & drive sprocket from Piotrs shop would be an excellent match for this resin kit.
I would like to thank Mal (cottbus) for his extensive support in creating this kit. Without his assistance none of this would have been possible. Thanks mate.
Happy building all
---
Czołgista / Tankman
Posty: 85
Rejestracja: 11 listopada 2014, 06:59
Lokalizacja: St Louis, MO
Master class work, HL .... how long did this one take?
TankIndustry
---
Czołgista / Tankman
Posty: 58
Rejestracja: 06 marca 2011, 09:00
Lokalizacja: Australia
Thank-you TankIndustry, that is a very big compliment to recieve from you. You are a master builder indeed and I am humbled to be hearing praise from you!

It took about 4 months or so. The work up of the styrene pieces wasn't too bad, the head scratching is in working out how to make pieces that can be cast in resin. Thankfully in the wash up the resin pieces fit quite well and weren't a drama at all (which to be honest I was expecting).

Every build is a learning process.......

CHEERS
---
Site Admin
Posty: 2617
Rejestracja: 27 października 2006, 15:01
Lokalizacja: Gdańsk.PL
Kontakt:
I look at Your model few times now and can`t find words.
Do You plane small vignette/diorama with figures?
Respect
Ostatnio zmieniony 07 listopada 2015, 12:49 przez
PITERPANZER
, łącznie zmieniany 1 raz.
Zapraszam do sklepu/Welcome to the shop !
---
---
Czołgista / Tankman
Posty: 58
Rejestracja: 06 marca 2011, 09:00
Lokalizacja: Australia
Thankyou Piotr. At the moment I am not planning a diorama or figures for the SturmTiger, as I am too busy working on my next project. Which will be a ............suprise!
Thankyou Wojtek. I try to improve on my finish every model. My finishing technique is evolving. I have stopped "painting" the zenithal lighting technique at airbrushing time, and instead now I achieve the effect using oil paints. Also I have read in other threads about just how much wear there would be on roadwheels & tracks and I have toned down the worn steel effect.
CHEERS
---
---